Moving To & Living In Annapolis, MD: The Definitive Guide
Posted by Mitchell David on Monday, June 21, 2021 at 2:01 PM
By Mitchell David / June 21, 2021
Comment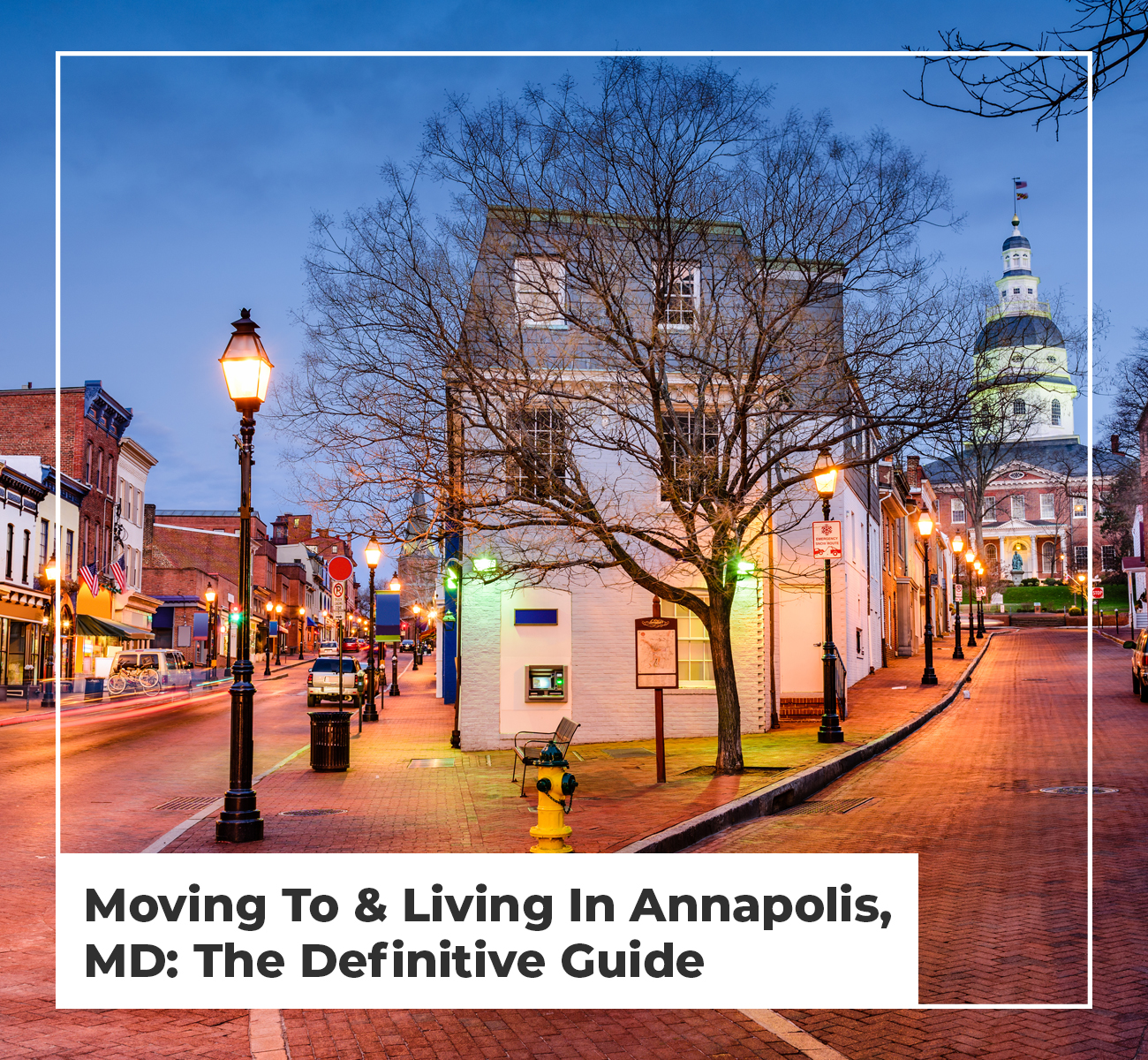 Nestled halfway between Baltimore, Maryland and Washington, D.C. is the state capital of Annapolis. Situated on the Chesapeake Bay, at the mouth of Severn River, there are just under 40,000 residents who call the city home.
The vibrant, up-beat city offers an excellent quality of life to its residents. From daily necessities to unique experiences and events, Annapolis is both exciting and peaceful, all at the same time. This guide serves as a glimpse into what life is like when living in Annapolis, and what you may expect if you are considering a move to the area.
History of Annapolis, Maryland
Like many of the city's along the US northeastern shores, Annapolis has a rich history. The area was first settled in during the 1600s and was first named "Town at Proctor's", and then "Town at the Severn" before it was settled on as "Anne Arundel's Town".
At the end of the 1600s, the town again changed names to Annapolis, which was after Princess Anne of Denmark and Norway, who was soon to be Queen Anne of Great Britain. A decade or so later, Annapolis was finally officially incorporated as a city.
For the majority of the 17th century, Annapolis was simply a small village. In the 18th century, however, the town experienced exponential growth, up until the American Revolution. Also, nearby Baltimore was then made a port entry, which greatly affected Annapolis, which was serving as an entry for previous decades.
Today, Annapolis is a beautiful and welcoming city that is eagerly growing and developing while looking at a promising future.
Real Estate in Annapolis, Maryland
Homes for sale in Annapolis come in all shapes and sizes. The real estate market is diverse and caters to any type of buyer, regardless of wants, needs or budget. From luxury homes to cozy, entry-level options, there is a place for all in Annapolis.
A large portion of Annapolis real estate is made up of single-family houses ranging from modest to luxury. Waterfront options are dominated by stately estates that enjoy features such as wrap-around porches, private docks and stunning creek and bay views.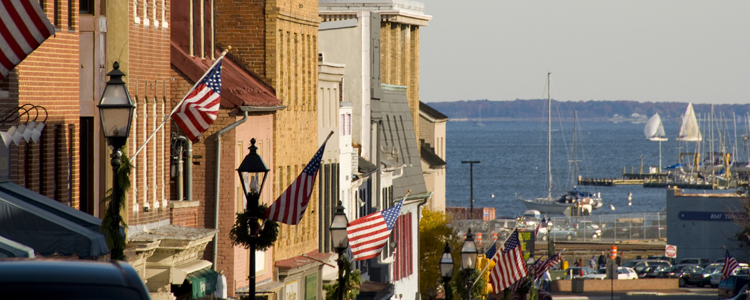 Condominiums and townhomes, both high-end and entry-level can be found dotted throughout neighborhoods in Annapolis. Attracted to their low-maintenance nature, these housing styles are becoming increasingly popular in newer residential communities.
Thanks to a diverse real estate market, prices also vary drastically in Annapolis. Starter homes and condo units can be found starting in the low to mid $200K's, whereas the top end of the market can quickly surpass $1 million +.
Neighborhoods
The city of Annapolis is filled with beautiful, charming neighborhoods which welcome newcomers from around the state and country. Home to quality built properties and friendly neighbors, each Annapolis neighborhood offers a unique perspective.
Located along Lake Ogleton, Annapolis Cove is a quiet community of roughly 200 single-family homes. Just a short drive to Annapolis' Historic District, the neighborhood is highly sought after for its beautiful housing opportunities and proximity to the lake.
A water privileged community, Admiral Heights is a community of roughly 625 homes. The first property was built in 1951. Ideally located, Admiral Heights is close to Downtown, Uptown, the Annapolis Mall and many of the city's best amenities.
Annapolis Overlook is a private townhome-style condominium community that offers exceptional real estate opportunities for buyers. Along with quality housing, the community boasts many desirable amenities such as a community pool, recreation center and homeowners association.
A peninsula neighborhood, Eastport is a thriving and exciting area in Annapolis. A variety of real estate styles can be found dotted throughout the community along with many of the city's best restaurants, entertainment venues and more.
Excellent Education Opportunities
Annapolis is home to many top-rated schools which provide excellent education to students of the city and surrounding areas. The Anne Arundel County Public School system governs education from preschool through grade 12 and includes schools such as:
Elementary Schools:
Annapolis Elementary School
Address: 180 Green St, Annapolis, MD
Website: https://www.aacps.org/AnnapolisES
Eastport Elementary School
Address: 420 Fifth St, Annapolis, MD
Website: https://www.esmonline.org/Domain/391
Georgetown East Elementary School
Address: 111 Dogwood Rd, Annapolis
Website: https://www.aacps.org/Page/4433
Germantown Elementary School
Address: 200 Windell Ave, Annapolis, MD
Website: https://schools.scsk12.org/germantown-es
Hillsmere Elementary School
Address: 3052 Arundel on the Bay Rd Annapolis, MD
Website: https://www.aacps.org/domain/1428
Mills-Parole Elementary School
Address: 1 George and Marion Phelps Ln, Annapolis, MD
Website: https://www.aacps.org/Page/4703
Rolling Knolls Elementary School
Address: 1985 Valley Rd, Annapolis, MD
Website: https://www.aacps.org/Page/4958
Tyler Heights Elementary School
Address: 200 Janwall St, Annapolis, MD
Website: https://www.aacps.org/Page/5123

West Annapolis Elementary School
Address: 505 Melvin Ave, Annapolis, MD
Website: https://www.aacps.org/domain/1473
Middle Schools:
Wiley H. Bates Middle School
Address: 701 Chase St, Annapolis, MD
Website: https://www.aacps.org/Page/3726
Annapolis Middle School
Address: 1399 Forest Dr, Annapolis, MD
Website: https://www.aacps.org/Page/3949
High School:
Annapolis High School
Address: 2700 Riva Rd, Annapolis, MD
Website: https://www.annapolishighschool.org/
Enjoy the Outdoors in Annapolis
Being located along the water has its perks! Residents of Annapolis are able to take advantage of their prime location and enjoy many lovely outdoor activities. Combining accessibility to the water with the many beautiful parks and recreation spaces, it's no wonder residents enjoy spending so much time outdoors.
Some of the parks located in Annapolis include: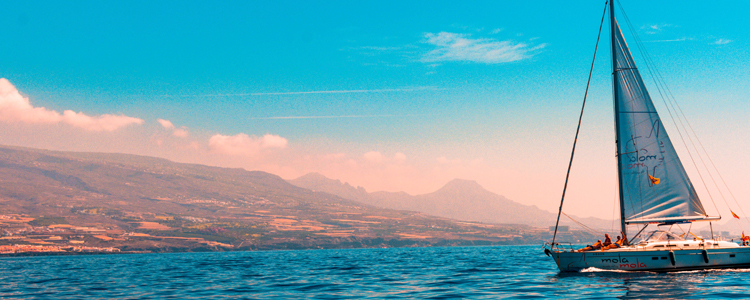 There are also a handful of walking, biking and hiking trails that meander through parks and other areas of Annapolis. These include:
Being situated along the coast allows residents of Annapolis to enjoy the beautiful water for a variety of activities. From boating to swimming, fishing and canoeing, when the weather is right, water activities are a preferred recreation option!
Shopping and Dining in Annapolis
There are plenty of opportunities for shopping and dining in Annapolis. What can't be found within the city, will surely be found in nearby Baltimore, which falls only 20 miles or so away.
Residents can find an abundance of retailers which include grocery stores, pharmacies, clothiers, sporting goods, hardware stores and more. Shops, malls and plazas in Annapolis include: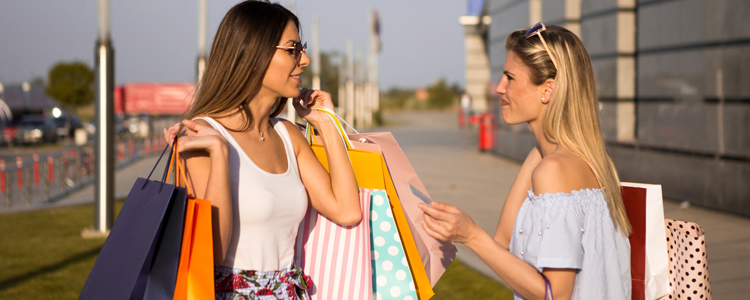 Dining options are both plentiful and eclectic in Annapolis. Regardless of what mood or craving you are having, there is something for every taste preference. Ethnic eats, comfort food, fine dining and quick meals are available at a number of highly-rated establishments throughout the city. Some local favorites include:
Annapolis is a beautiful, coastal city which offers many attractive qualities. From varied, well-appointed homes, to excellent job opportunities, educational options and more, the city is filled with everything new buyers are looking for. Along with the necessary aspects one would need, there are many added perks found in Annapolis. Breathtaking views, amazing dining scene and friendly atmospheres are just a few of the reasons people quickly fall in love with Annapolis.